FIVE BEST FLOWERS FOR BIRTHDAY
Sometimes the most subtle gestures can express our emotions, the moat extravagant gifts fail to express, and gifts mean nothing when are devoid of emotions. Of all things, flowers are the objects of beauty that touch the heart and speak of your love in volumes. When going for a simpler yet pleasant gift, you can always count on flowers to communicate on your behalf. Sending  fresh flower bouquet online is always the best way to wish someone on their birthdays. Here are some suggestions for to help pick the right bouquet for your loved ones on the most blessed on days.
Roses:
No one can overlook roses when it comes to flowers. These sweet-smelling blooms make a perfect gift for birthday if you pick the right colour for the right person. Get a bunch of red roses for your spouse or partner and express your love and passion for them. Pink blooms work perfectly for a friend you want to show your affection and appreciation. White roses will be a messenger of innocence and purity and love for the younger people around. Choose Wisely and you will see the person blossoming in happiness and admiration.
Orchids:
Orchids are the fragrant, elegant flowers and are usually associated with romantic love. You can gift your spouse or your partner an elegant bouquet of orchids, depending on their favourite colour, as all of them stand for masculinity and sexuality. These unrealistically perfect looking blooms have been the personification of love and desire for ages. Orchids, indeed, will be the best pick on your partner's birthday.
Lilies: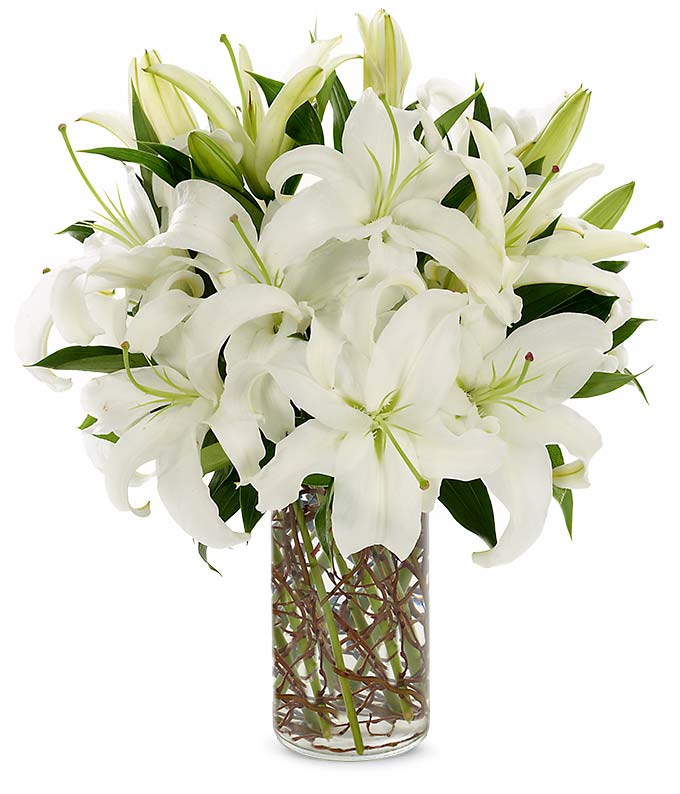 Lilies epitomize devotion, purity and motherhood. You can gift your mom a bouquet of fresh lilies on her birthday to make her feel special. Or you can get her a potted plant of Madonna Lilies, white and serene, one of many varieties of these mesmerizing herbaceous flowering plants. A bouquet of Oriental Lilies will make her day if she loves colours and scents.
Daisies:
A bunch daisies always means innocence, fertility and purity. These decadent flowers are one of the best gifts you can give to your partner manifesting your adoration for them or even to your mother celebrating motherhood and strength. A lovely bouquet of Barberton Daisies in pink or yellow o orange will make a better gift than any fancy doings.
Carnations:
These incredibly versatile and succulent flowers translate the meanings of love, luck and care through comely petals and sophisticated scents. Go for red carnations if it is your spouse's birthday as they mean deep love and affection. A bouquet of white carnations will be the best for your mother as it will honour her undying love for you, coupled with luck and blessings.
Latest posts by Argha Chatterjee
(see all)