Flowers that may be single or in a bouquet arrangement is the perfect gift for every occasion. For example, an event like weddings or birthday or sickness and funerals, flowers suited on all occasions. If you bestow a bouquet or a long-stemmed rose, you will remind the recipient of your attention about them. Most of the people know that gifting flowers are the perfect way to show their love and care, so they often gifted flower bouquets or order online flower for the women whom they loved the most.
However, many of us appreciate it while receiving the flower bouquet as well. Special occasions, like birthdays, Valentine's Day, or anniversaries, always need some special attention while gifting. So while selecting the flowers, choose something that is close to your heart and meaningful in your relationship. Most of the people get doubtful on which sort of flower is relevant to which occasion
Maybe you are wondering whether or not you are communicating the wrong message with the flower you intended to gift.
Whether you decide to order online flower delivery or buy flowers from the local florist, place some time and consideration into the wide variety and colour. You will want to think about the event, decor, symbolism, and also preference. If you get flowers as a gift, always treat them as unique as you would do with any other gift. Whenever you are getting a flower bouquet, Always send a thank-you note to the person who has gifted you the bouquet to show your appreciation.
Wedding Flowers Bouquet
No matter the size of the wedding, many couples believe blossoms one of the most important things to think about throughout the preparation process. Whether you are getting married on a beach or having a traditional ceremony, you wish to include floral and arrangements. Decoration trends change every year. "Colours and decorations usually fit the trends into style and home decor, with season's most popular colours is redden and mint green. Garden roses and peonies are also trendy." Other attractive colour sequences are white and black, lime and purple, and gold and silver. Choose flowers wisely that accompanied whatever colours you have chosen in your wedding. Numerous brides are choosing many different types of flowers, most probably to resemble the bridesmaids' attire or even to give a much more simple touch at the wedding event. There is nothing that isn't a right or wrong way to arrange flowers at the wedding function.
Valentine's Day Flower Bouquet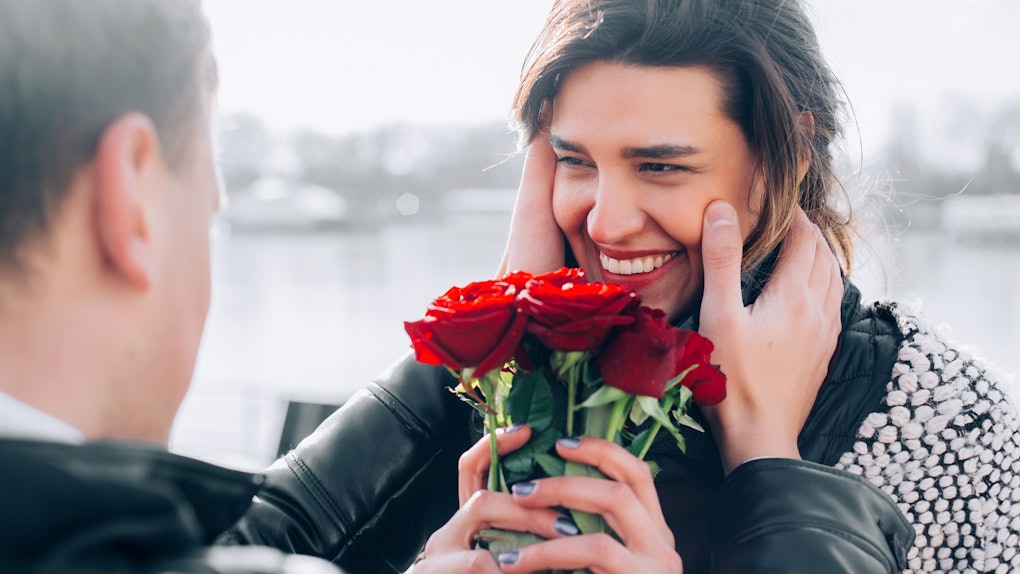 Lovers always have gifted the flowers that express these unique bonds on Valentine's Day. The red rose symbolizes pure love, or chrysanthemum represents all types of emotion. Since the feeling of love comes straight from the heart, and blood comes from the centre of the heart, So the most suitable colour of blossoms within this romantic day is red. But any colour — whether it is a colour that added a special meaning to the bouquet — is appropriate for this day. The flower for Valentine's Day will always remain the roses. If you wish to give roses, then always keep in mind that the red roses symbolize love, the yellow roses express the feeling of friendship. The pink rose symbolizes respect, and the white rose indicates simplicity and integrity.
Christmas and New Year Flowers
If you are invited into someone's home for a vacation party, do not neglect to bring a gift. Hosts love a bouquet or perhaps even a poinsettia that is fresh. It is possible to find the poinsettia in various colours including red, white with red being the famous and the most typical. Other hot blossoms for the vacation season consist of winter, amaryllis, narcissus, and iris. Consider making a statement or combining several for a festive fragrance. You may even wish to add a blossom that is non-traditional to your holiday bouquet to make it even more unique.
Birthday Flower Bouquet

A thoughtful flower bouquet always makes the ideal birthday present. Any kind of flower bouquet is suitable for the occasion like birthdays, that includes vibrant flowers like roses, carnations, and orchids.
Another favourite birthday flower is daisy that expresses simplicity and modesty. If you want to gift your friend flowers bouquet on her birthday, then daisy is a perfect choice. Many women still enjoy playing the loce game by plucking the petals from the flowers one by one and saying, "He loves me; he loves me not." The last petal plucked gives the outcome of the man's emotions.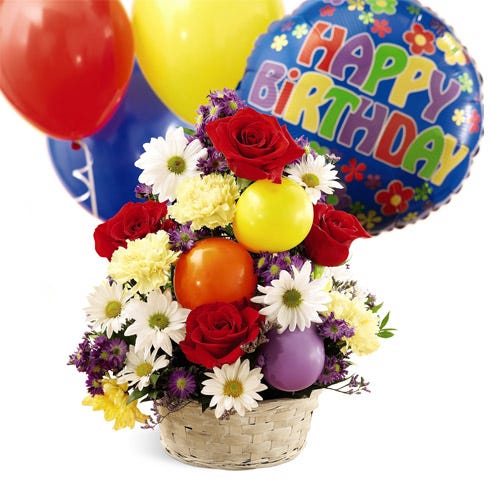 The birthday bouquets are always chosen depends upon whom you are gifting it and what's her favourite flower.
Here are some flowers and exactly what they represent:
Pink carnation – Stands for gratitude
White carnation – Refers remembrance
Crimson chrysanthemum – Expresses sharing
Forget-me-not & remember me eternally
Gardenia – shares the joy & happiness
Geranium – Symbolize comfort
Jasmine – Represent elegance and beauty
Yellow rose – means friendship
Latest posts by Argha Chatterjee
(see all)