You meant to thank your special one, but rather ended up saying you love him/her. When you send flowers to someone on Valentine's day, you are celebrating a tradition that has been celebrated for ages. However, sending roses of any specific colours may express your feelings more than you think.
Many people say that sending roses on Valentine's Day is a classic idea and will always win you points, provided you ensure that the roses convey just the bit you want to say, not more, not less. Obviously, red roses are the classical way to say those three wonderful words, "I Love You."
So, they are the most famous for being sent on Valentine's Day. But you can think beyond red as well. 14th February is the day of romance, of course, but the love of our lives surely has more to them than love. They deserve to be celebrated in a grand style. Luckily, for most feelings, a specific colour of roses exists.
What They Mean
Red roses say 'I Love You'. Nothing says "I Love You' more passionately than red roses. Red roses express love, grace, spirit, respect, passion, and even congratulations.
White roses say, "I'm the one always for you". Many people send red roses on 14th February, but you can amaze your loved one this year with white roses that symbolize true love, pureness, the innocence that resides in you, reverence, humbleness, youth, and charm.
Pink roses can thank your special one. This is absolutely the one for a friend you want to honor on 14th February, because they show appreciation, humility, softness, politeness, perfect glee, admiration, gratefulness, and gentleness.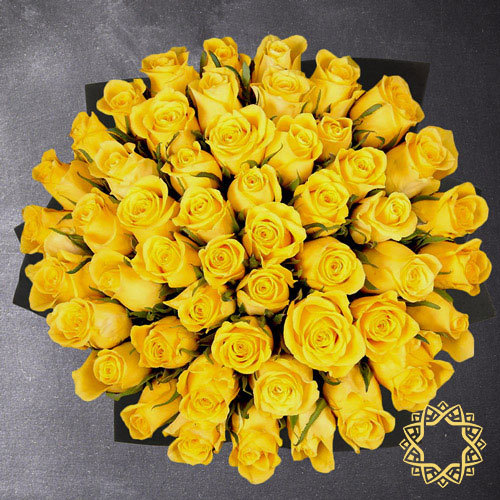 Yellow roses express true friendship, and it says I care about you." This is another way to acknowledge your friendly relationship, since yellow stands for happiness, cheer, friendliness, delight, new beginnings, welcome back, and memory.
Yellow roses with red roses on top say that "I can't restrict myself from falling in love with you." Giving these beautiful twilight roses to that new person in your life, acknowledge that you want something more than friendship since these beautiful roses share feeling like "falling in love".
Orange roses express the feeling that "I want you in my life." It lets the recipient know that you passionately feel for them. The colour reflects emotions like enthusiasm, passion, and attraction.
Red and white roses together mean that "We are a compatible match." Sending a mixed flower bouquet of white and red roses to your Valentine to symbolize solidarity. Peach roses say, "Let's make this a memorable 14th February". If you have already decided to stay together, then peach roses are the perfect flowers to choose, since peach roses symbolize intimacy and affection.
If these roses don't convey your emotions specifically, then there are a lot of other flowers arrangements with colourful options such as tulips and lilies. This flower will surely brighten any 14th February if you want to do something different, present to your loved one a gift, along with the flowers. So please ensure that this 14th, you send the special one the right signals with the flowers of the right shade.
Latest posts by Argha Chatterjee
(see all)