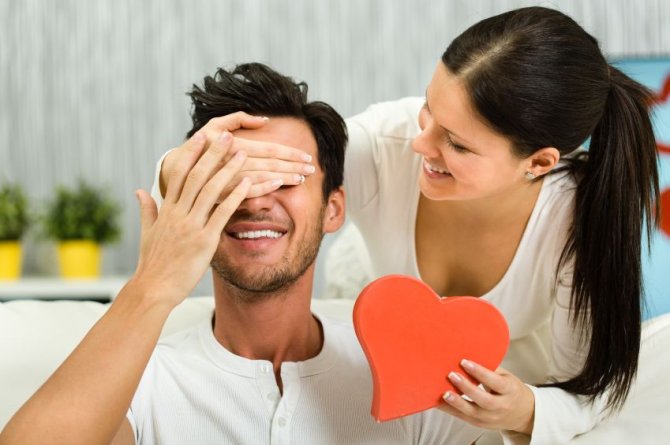 Your guy may not anticipate that you will surprise him with wine and dinner, or with a bunch of red vibrant roses, but this doesn't mean you cannot show him how much you care! Surprise your darling by giving him a small, heartfelt, inexpensive gift, which will rekindle the romance with something a little peppy, like a collection of photos which remind you of your long journey together. Ah, the things we do for our darling….Here are some brilliant ideas:
Gifting him those flowers which he used to propose to you

Bring back those golden memories of the beginning of your love story by presenting those flowers to him which he used to propose to you. If it is rose then gifting him the exact colour roses he gave it to. You can order an online bouquet of red roses to give him a big surprise.
Surround the bed with roses and heart balloons

Nothing is more perfect for this day than a bed surrounded by thousand of roses and balloons. This can also make way for great pictures to decorate your social media profiles!
Make him taste some chocolate

If your guy loves sweets, take him somewhere where both of you can taste some dark Belgian chocolate. Chocolates are an epitome of love, and both of you are sure to laugh at each other in a romantic way, and wipe each other's chocolatey moustaches while tasting the chocolate mousse!
Cook for him

It is often known that the way to a guy's heart is through his taste buds. So, time to bring out the Sanjeev Kapoor in you! You may take a cooking class, since learning how to cook properly will make sure that the day is not ruined and you are able to cook the dishes he loves the most. You can layout a table full of those dishes, switch off all the lights, and bring out some candles, and decorate the house with roses and lamps. You can also choose to make a dessert and some special drinks if you really want to avoid the hassle of learning how to cook.
Hit a roller rink

You can book tickets to somewhere in the mountains, like Manali, in order to ensure that you can get those forever cherishing memories of snow fights and skating.
Visit the club

You could tie his eyes up to blindfold him, make him sit in the front seat of the car and astonish him by taking him to the club in your vicinity. Then both of you can dance the night out in the disco lights, with super romantic music, get a couple of drinks, and have the best evening of the year!
Bundle up and stare at the sky

A lot of astronomy clubs exist, and in today's world, with the help of social media sites like Facebook and Twitter, you can easily contact one of those to arrange yourselves a night which you will spend looking at the sky and trying to make out the constellations. Take my words, this is maybe the most romantic thing ever, as you will have the talk of your life while gazing at the stars up above the world so high, shining like pieces of Kohinoor Heera in the sky.
Go to a cricket game
If your man is the sporty one, take him to a cricket match. He is sure to love it, and both of you are likely to have a nice time with all the tension in the field, the joys of Winning and the sorrow of losing. This may also represent how you mean to be beside your guy during all the ups and downs in his life.
Bring him to the spot where both of your hearts first became one
Make a surprise visit to the spot where both of you first met, or the place where both of you first confessed your feelings for each other. This is likely to bring back some memories you can smile at, thus enhancing the air of love on that day.
Try a painting class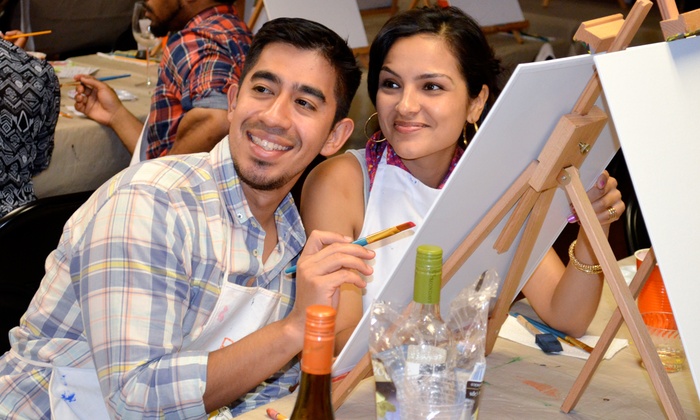 You can both spend a memorable time trying to paint each other's faces as you have always seen in your dreams. This is sure to be romantic, and may also be funny with drawing skills as good as me!
Conclusively, no matter whatever you are arranging to surprise your man on the day, make sure you do something for yourself also. Go eat your favourite lunch, take your favourite gym class, or treat yourself to an afternoon shopping. Whatever you do, please ensure that you and your man dive into the ocean of eternal love, no matter what!
Latest posts by Argha Chatterjee
(see all)