When valentine's day is arouund the corner and you still haven't completed your Valentine's Day shopping yet, then you are surely in a risky zone. You're already late and that's why you won't be in a frame of mind to sit down and think about the"likes and dislikes" of your buff or pressurize your mind to think about the wish list of your spouse. Thus, at this 11th hour, what do you do to impress him?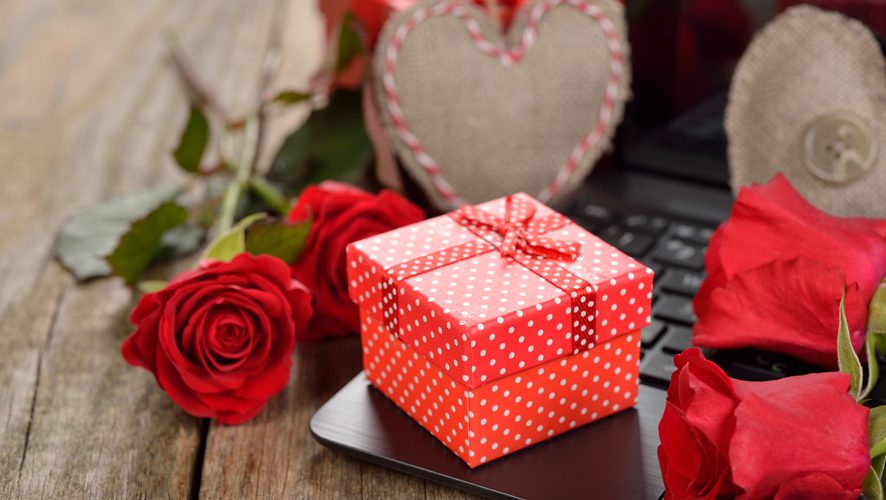 Opting for some DIY gift is quite a wonderful gifting ideas . However, for that you need plenty of stationery iteams and lots of energy. So choosing online flower and gift delivery is a smart move. These basic gift suggestions such as flowers, cakes, along with chocolates wouldn't fail to talk about one's own love! so buckle up and check these last-minute gift suggestion to express your felling for your love.
Red & Dark Pink Roses Box Arrangement:

Flower like Red and pink roses are a heart wining color combo. Red symbolizes the eternal and dark pink reflects profound appreciation for your sweetheart. He/she would be genuinely elated with this stunning box arrangement of dark pink and red roses. In addition, it will come with a cute"I Love You" label. This box can be used for keeping knick-knacks or for additional home décor purpose. You can order this flowers online and make it delivered in midnight.
Heart Shaped Valentine Cake:
 The heart is the place where love grows and originates. Thus, this shape of hearts is fairly famous from the realm of Valentine's Day special gifts! When you are already late for your Valentine gift buying, then adhering with a cake will be counseled to reach your heart is through the gut! Impress your sweetheart with a smooth, tasty, and good-looking cake. This gorgeous and delicious heart-shaped pink cake will come in vanilla, chocolate, truffle, pineapple, butter scotchblack forest flavors. So, choose the cake flavor of surprise him/her and one's BAE! .
Valentine Special Green Plants:
 A special wish for Valentine's Day requires something distinct and unique. You can order this set of 3 plants with our online Plant delivery services. Thus, even once you realize that you are still to buy a wonderful gift on Valentine's Day eve (13th February), then it is still possible to place an order and surprise your spouse. This set consists of 3diffrent Plant — all three of them are great at eliminating toxins in the atmosphere. The plant vases possess a cover which says I LOVE YOU!
Engraved Wooden Photo Frame:
 Your lover is definitely your favorite person of all time. Valentine's Day is the perfect time to convey that message to him. Here's a personalized wooden photo frame where the romantic message"You're my favorite person of all time" is engraved. Excellent wood is utilized to make this picture frame that would remind one of their feelings and your love for her.
Personalized Candle:

A candle is a sign of light and so it is connected with confidence, positivity, as well as enjoyment. This is not just a candle but a candle that is personalized and that's the reason why it is special. Bring out the best couple picture you ship us that you can find this remarkable gift and have. This can be actually really a candle where a photo glass is applied to preserve a tea light as soon as you lit up it, the image will be refrigerated and create a romantic atmosphere. This budget Valentine gift is just a token of your love for somebody special! So, don't forget to purchase it.
Personalized Set Of  Shot Glasses:
There's nothing more attractive than the personalized gift. This time, we've produced a completely different selection of personalized glassware solutions. This product is a set of shot glasses. The form of this couple's title and hearts would be engraved on the glass. Use these glasses, you are in a mood to drink. Inversely, you can use these shot glasses that are personalized to decorate your house by placing candles or tea lights within it.
Latest posts by Argha Chatterjee
(see all)