It's always tough to find a perfect gift that expresses your feelings, emotions ad thankfulness that how much Mom means to you, but a bouquet of fresh flowers always comes pretty close to express all those emotions.
For a Mother's Day gift, which is sure to impress her, there are a whole lot of options out there. Here are some:
Lilies and snapdragon
She will wake up with the cute smile on her face once she spots these sunny flower bouquet as she found this by her bedside. When mixed, yellow lilies and white snapdragons bring even more happiness to her than the cup of tea in themorning.
Peonies
The peonies are glorious by themselves, but they look sweeter when arranged in a nice, slick, glass flower jar. But if you are looking to add some more vibrant color to her place, then you can choose them in a blue glass jar as well.
Hydrangea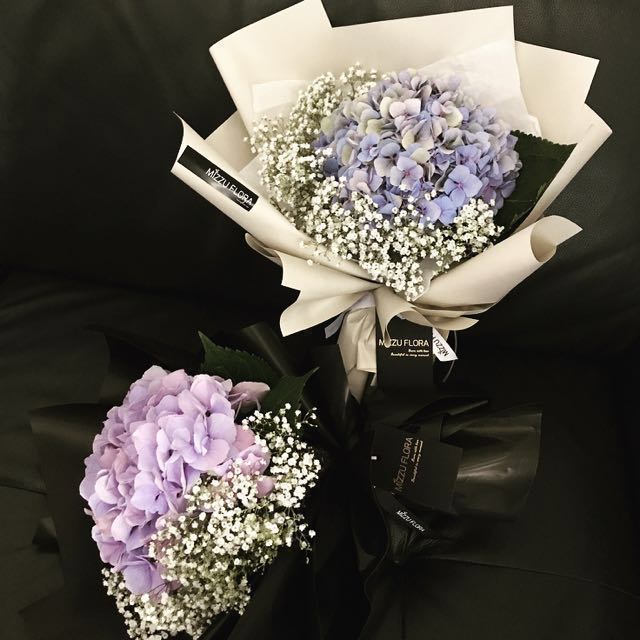 Bring her most loved curbside beauty indoors with this vibrant blue potted plant. With adequate water, sunlight, and care, this plant can
grow up to 18 inches tall.
Roses
A woman like your mother deserves something as sweet as her. And a bouquet of roses can match that sweetness. If she is more of a traditional person, you can have a classic water jar full of peach, pink, and White roses presented to her. 
Tulips
Tulips are a no-brainer in springtime. So, present at least a 15 or 30 stem bunch of vibrant-colored tulips presented to her.
Pink lilies
When she spots this bouquet of pink lilies, it is sure that she will run out of patience because it will look lively enough.
Mixed Flower Bouquet
Maybe you are not so sure about your mom's favorite flower. If that is the case, then choose a mixed flower bouquet that you find the most unique since your mom is also different from all others.
Sunflowers
Sunflower is the ray of sunlight in your life, present to her a bouquet of sunflowers. It is fresh and fragrant enough to let her know how much you appreciate her efforts all through the year.
Tulips and hyacinths
Think of this bulb garden as a gift that keeps on giving. Make a bouquet with four blue-ribbon tulip bulbs, two delft blue hyacinths, and a pink surprise bulb of hyacinth.
Mixed blooms and succulents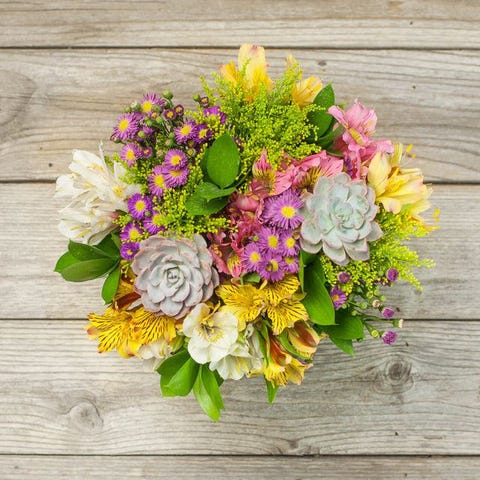 Give her the best of both worlds with this flower and succulent blend. So, even when they wither, she can replant the succulent for the luxury of breathing a bit of clean air.
Asters
Asters in a glass mosaic vase can be enough to let your mom know how much you appreciate her efforts all time.
Mixed roses
This mix roses bouquet is sure to give your mom wanderlust, along with the essential burst of color in her room.
Succulents
Not much of a flower lover? If your mother's house is deprived of greenery, rather than giving flowers, opt for long-living succulents instead.
So, I hope you find your desired flower bouquet and arrangement in these combinations and are ready to impress your mom this Mother's Day!
Latest posts by Argha Chatterjee
(see all)